LATEST NEWS

Safety and Security

Newsletter 3 of 3 [27-04-2015]

Newsletter 2 of 3 [23-04-2015]

Newsletter 1 of 3 [19-04-2015]

IAG PROGRAM OF EVENTS
WELCOME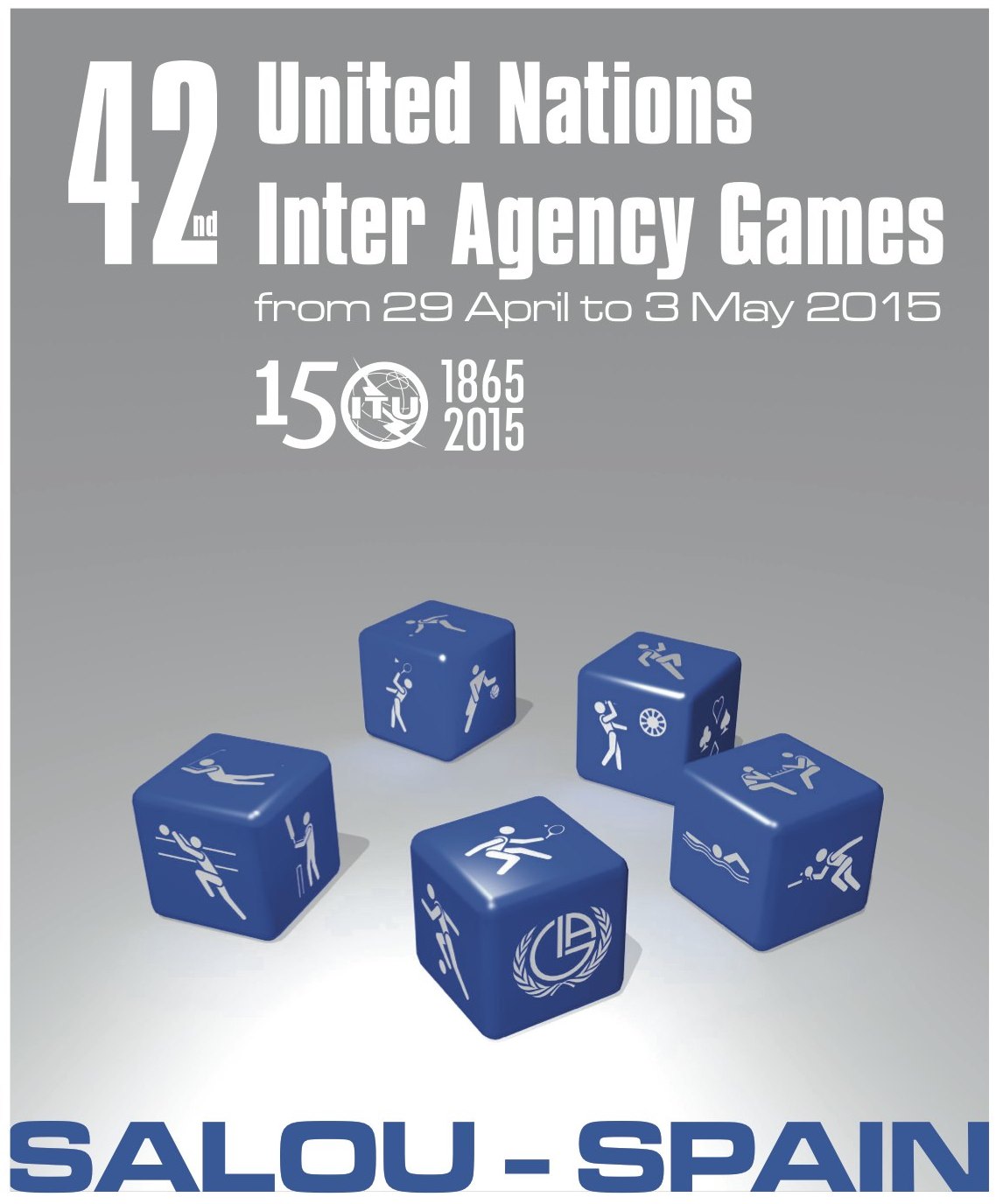 The Inter-Agency Games Organizing Committee on behalf of the Staff of the International Telecommunication Union (ITU) is honoured to host the 42nd United Nations Inter-Agency Games (UNIAG) which will be held in Salou, Tarragona, Spain from 29 April to 3 May 2015.
ITU 150th Anniversary
This year you will also help us to celebrate the ITU 150th anniversary www.itu150.org.
Since 1865, the International Telecommunication Union has been at the centre of advances in communications – from telegraphy through to the modern world of satellites, mobile phones and the Internet. As part of the events held throughout the year, the ITU staff will be delighted to welcome our colleagues from around the world to celebrate with us at the 2015 UNIAG.
Salou is a municipality in the province of Tarragona, in Catalonia, Spain.
Aside from its string of beaches interrupted by rocky coves, and its landscaped promenade, one of its main attractions is the PortAventura resort. The Dutch movie Costa! and the television series with the same title were both filmed in Salou.
| | |
| --- | --- |
| SEE THE PROMOTIONAL VIDEO OF COSTA DAURADA | Promotional code: portaventura-iag2015 |

Copyright 2015 Inter-Agency Games 2015. All Rights Reserved.