GENERAL INFORMATION
MEDICAL CERTIFICATES
Although medical certificates are not mandatory in Spain it is recommended that, for their own safety, participants consult with their general practitioner before engaging in any sporting activity. Participants and supporters are responsible for their own medical insurance. The host organization will not be held liable.
Airport: There are connections to Barcelona Airport from any national or international destination. Transfers will be made free of charge from the airports of Barcelona or Reus on 29 April and 3 May.

Roads: PortAventura is on the A-7 motorway. From Barcelona you can take the A-7 in the direction of Valencia and come off at exit 35. Once you are off the motorway, just follow the signs to PortAventura and you'll arrive at the resort. Check out the route here by adding your set-off point.

Railway: One of the most comfortable ways to get to PortAventura is by train. The resort has a train station on the R-16 line, administered by the Renfe rail company, which connects the south of Catalonia with Barcelona.
It takes just a little over an hour from any terminal of Barcelona Airport, at Prat de Llobregat, and only fifteen minutes from Reus Airport. Ryanair and Thomas Cook Airlines both have regular direct flights to Reus. During the Event, free transportation will be available to and from the hotels and discipline sites as well as between the various disciplines. In addition there will be free transportation between all locations involved with the Event.
ENTRY VISAS
Please ensure that all participants have the necessary visas for entry into Spain and we would like to remind you that all participants must bring an identity card issued by their Organization. Please also remember to draw up, in line with Article 13 of the General Rules, a list of participants certified by your Personnel Department, which will be checked by the Control Committee before the beginning of the competitions. Any team that does not meet all criteria will forfeit their turns and will not be allowed to take part in any competition until their situation has been rectified.
It is requested to apply as early as possible for a visa to ensure that the visa is available on time. We would recommend immediate action to ensure visa availability. There will be no reimbursement for no-show due to visa-related problems.
SECURITY
The UN Department of safety and security (UNDSS) recommends that each participant should register in the common security system DRITS. This would allow for UNDSS to know who is at the Game and to react efficiently in case of unexpected event. We strongly encourage individuals to register into the system which is available here https://dss.un.org/dssweb/Home.aspx and create a request in TRIP. If you are not already registered, you may need to create a new profile.
Our Committee remains at your disposal for any further information you may require.

We look forward to seeing you in Salou, PortAventura.
GENERAL INFORMATION
_________________________
_________________________
News

Safety and Security
Newsletter 2 of 3 [23-04-2015]
Newsletter 1 of 3 [19-04-2015]
An invitation to all organizations has been sent.
Tuesday 23.12.2014

The website for the games go live.
Tuesday 23.12.2014

More News...
Highlights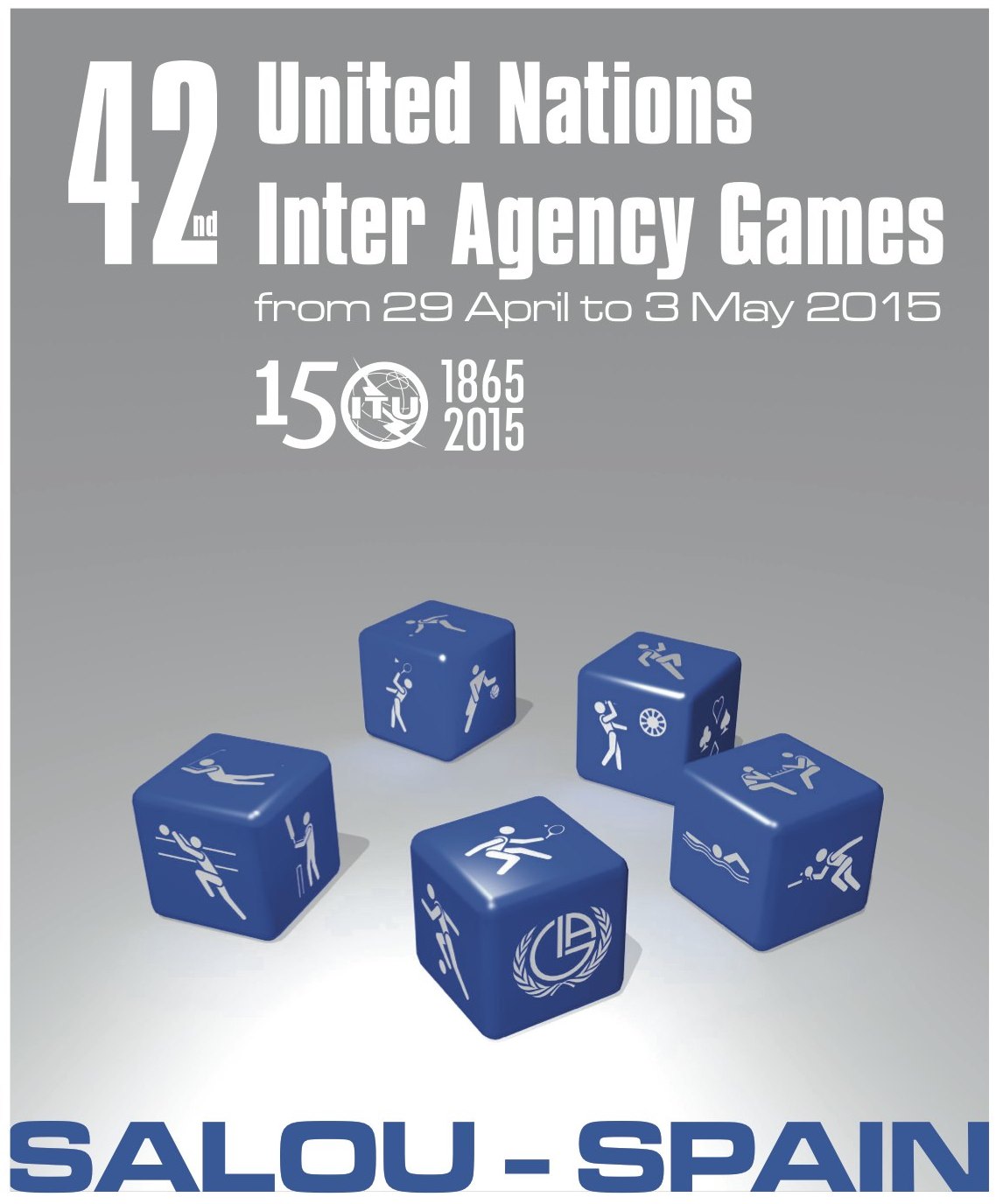 Copyright 2015 Inter-Agency Games 2015. All Rights Reserved.